Great End to League Campaign
The last two days of the league campaign saw Central play some great football again, and we had our best league results for years and fell just short of reaching the finals. Throughout the two matchdays we played some of the best teams this year, and although we suffered a couple of heavy defeats the first week, we more than held our own to secure well earned points against Forthill and Pond Park the second week.
The performance of the two weeks was a comfortable 3-0 win over Finaghy, in which we impressed with our free flowing attacking football. Once again the goals were shared by the two Jays, as Simpson grabbed two and Greer finished with aplomb to add to his goal tally for the season.
With the league season over attention now turns to the cup matches and five a side competitions after Christmas.
Top goal scorers
Jay Greer- 6
Jay Simpson- 5
Jack Kennedy- 1
Bailey Montgomery- 1
Eimas Norkus- 1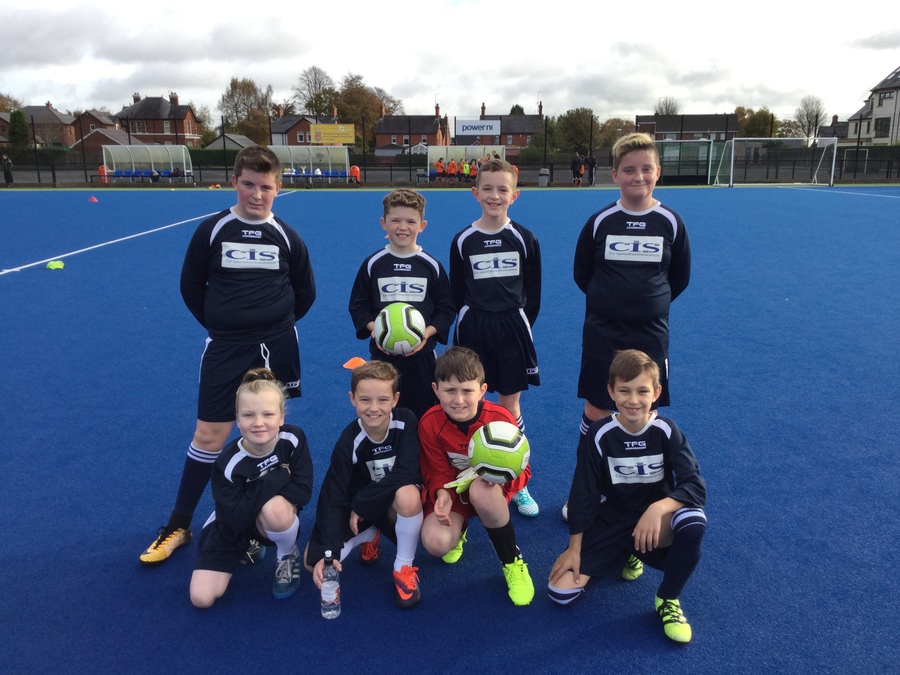 Impressive Run Out at Burns Soccer Tournament
At an impromptu tournament run by Burns Soccer at Wallace Stadium our team, including one P7 girl, had an impressive morning, winning 4, drawing 1 and losing 3. There were some glorious goals and some clever finishes, a goalkeeper who played on despite a broken arm and some near misses during a superbly organised event!