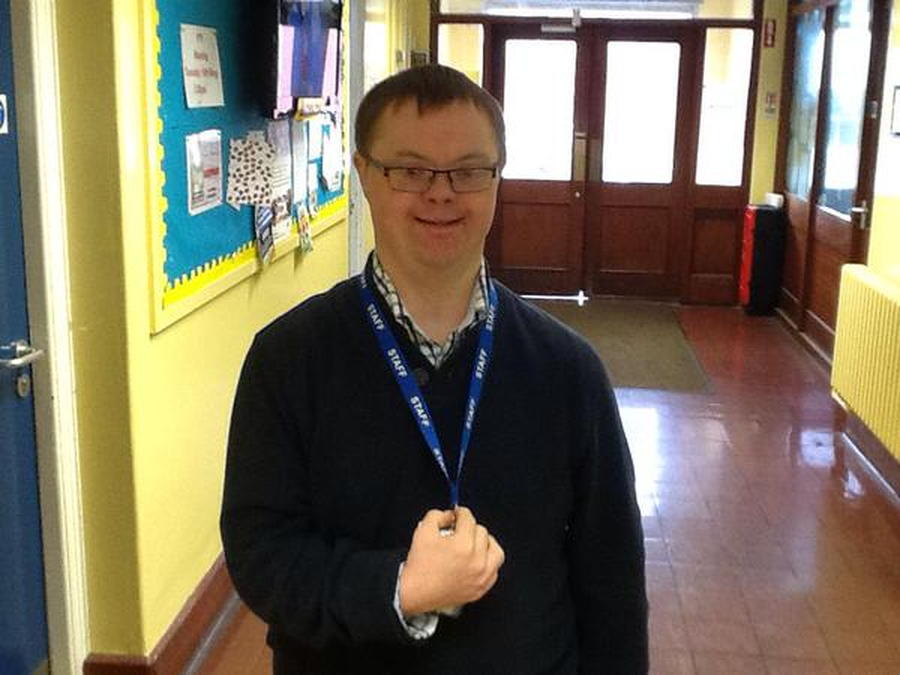 Michael Byrne is a volunteer helper from Stepping Stones who comes to the school to work every Tuesday. He helps Mr Stewart and Mrs Bishop before lunch and then Mr Belch after lunch. Sometimes Michael goes out into the playground where he gets called on to do goalkeeper now and again!!
He likes swimming, coffee, dancing and unfortunately, Manchester United!! So, if you happen to see him about the school say hello.
PS. He also says he's faster over 50 metres than Mr Stewart!!
Our Super Lunchtime Supervisors!!!
Mrs M Fenning, Mrs S Montgomery & Mrs J Hawthorne